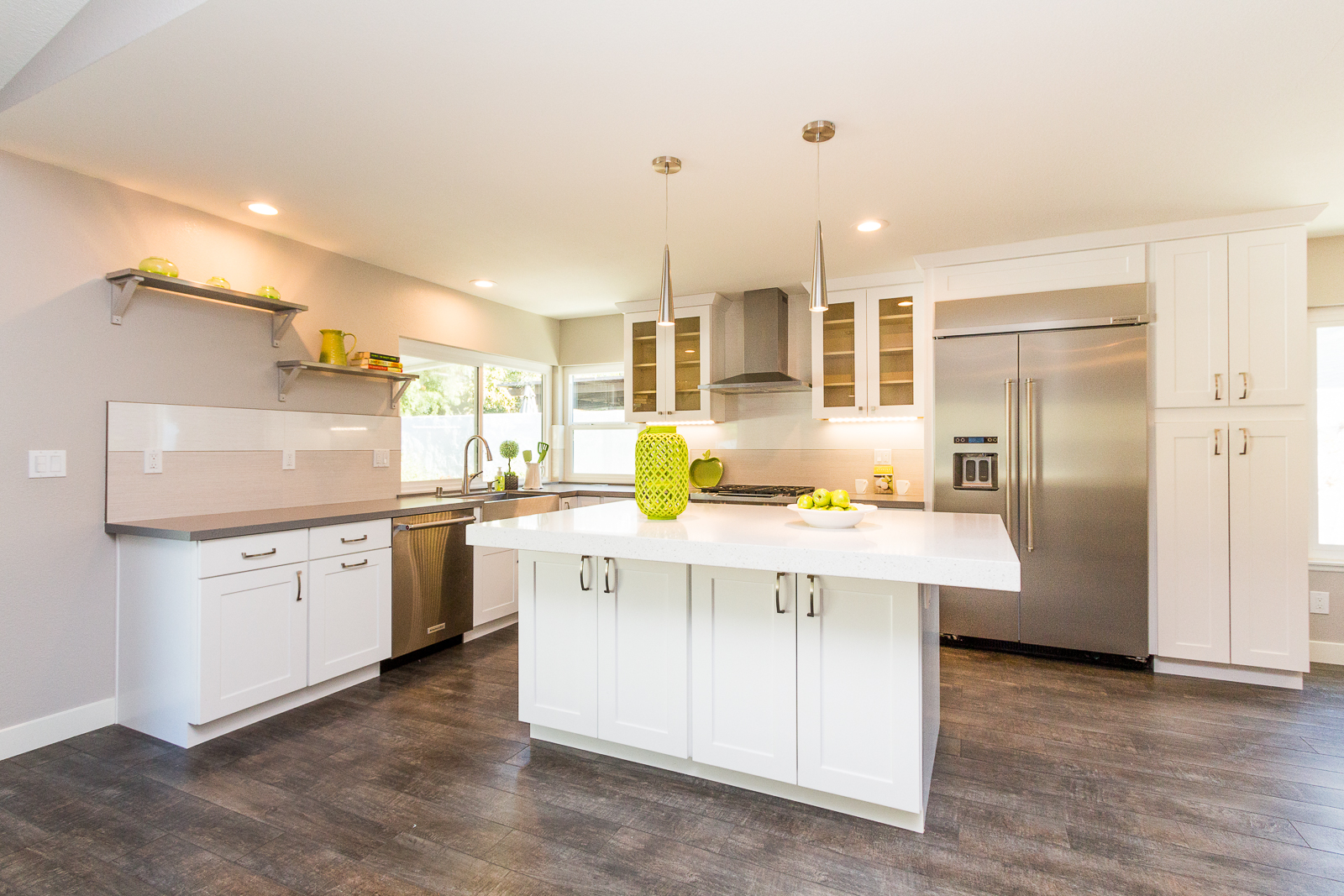 After years of saving, planning, fixing your credit, and living in a rented condo with a next door neighbor whose kitchen is on the other side of your bedroom wall and runs his garbage disposal at 5:30 AM, every single morning, you decide you're ready to buy your own home. Where you're bed is not adjacent to the garbage disposal.
But your lease is not up until the middle of next year. And it will cost $2000 to $5000 in penalties to break your lease and move out early if you buy a house you fall in love with before your lease ends. Or even worse – you're on the hook to pay the rent through the end of the lease term. What are your options if this really happens? Let's take a look.
You can pay the penalties. If you hit the jackpot and find the home that works for you on all the major criteria of the perfect neighborhood, great public schools, a kitchen that can handle your family and entertaining habits, appropriate condition, comfortable floor plan, adequate parking, low property taxes, reasonable HOA dues, and the right price, you may choose to pay the penalty for breaking your lease. You'll have to do some deep soul searching and run the numbers a few times to reach this conclusion. Asking yourself "how likely is it that we'll find another house just as great as this one, but where we can buy it and move in the day after our lease is up?" and "can we still swing the down payment and closing costs if we pay the penalty to get out early?" Your answers to these questions will help guide your decision in this situation.
You can negotiate with your landlord. This may work differently depending upon who your landlord is. If it is a big local company whose name begins with an I, you may not have much room to negotiate. If it is a local real estate investor whose name is Inga, Ilene, or Irene, you may be able to sit down and have a chat with her and make a proposal to find a replacement tenant and avoid the penalty fees.Offer to market the condo on Craig's List, Facebook, Instagram, Twitter, and Snapchat. Talk to your Realtor about how to vet the applicants and get their qualifications to Inga in a secure manner. The make sure you get the new lease and release of penalty payments in writing.
You can take yourself out of the house hunt until the timing is better. Looking for houses eight months before your lease expires may be a little too aggressive. If you run the numbers and realize there's no way you can risk eating the penalty and come up with your down payment and closing costs, stay on the sidelines for a while. Your Realtor will come up with a plan to keep you on top of the market without tempting you to do something you'd be better off avoiding. Use this time to get laser focused on your target neighborhood and then be ready to pounce. Happy hunting!
I'm Leslie Eskildsen, Realtor, and Contributing Columnist to the Orange County Register Sunday Real Estate Section
949-678-3373
Email me. Leslie@LeslieEskildsen.com
Helping you make the right move in Mission Viejo, Coto de Caza, Rancho Santa Margarita, Irvine, Laguna Niguel, Laguna Hills, San Juan Capistrano, San Clemente, Laguna Beach, Newport Beach, Dana Point, Corona Del Mar, and other Orange County communities.
BRE No 01320195