Prices for Orange County homes have been steadily increasing for over five years now. We all know that the real estate market has peaks, troughs, and valleys. Many people are asking "when will the market begin to reverse?" The answer is "not any time soon." Here's why.
It all boils down so simple supply and demand. We've been in a low supply - high demand situation for more than five years. To put in in perspective, we currently have about 6000 homes for sale, which is the lowest number since 2013, when we were down to 4732 homes for sale, and the expected market time is 62 days. This puts us in a strong to hot sellers market. For the market to neutralize, making it in favor of neither seller or buyers, we have to hit 8000 homes for sale. That means a 33% increase in the number of homes for sale than we have now. Just to get to a neutral market. When the market began to unravel into the great melt down in 2007, there were 17,250 homes for sale and expected market time was nine months. That would call for a 188% increase in inventory to get back to the dark days of 2007. Which is not going to happen any time soon.
Back to the current market stats, as stated above, we currently have about 6000 homes for sale with a total expected market time of 62 days. Demand continues to be the highest in the under $750,000 price range which makes up 39% of the market. These homes are still selling in the shortest amount of time, on average in 38 days. Homes priced over $2M can expect to go into escrow around the end of next March.

Active inventory increased by 15 in the last two weeks and is now at just about 6000, while demand decreased by 2%. We can expect demand to continue to trend down through the remainder of the Summer Market, right on into the Fall and Holiday markets. While supply will continue to rise from now until just about Labor Day, when it will peak and then start to decline.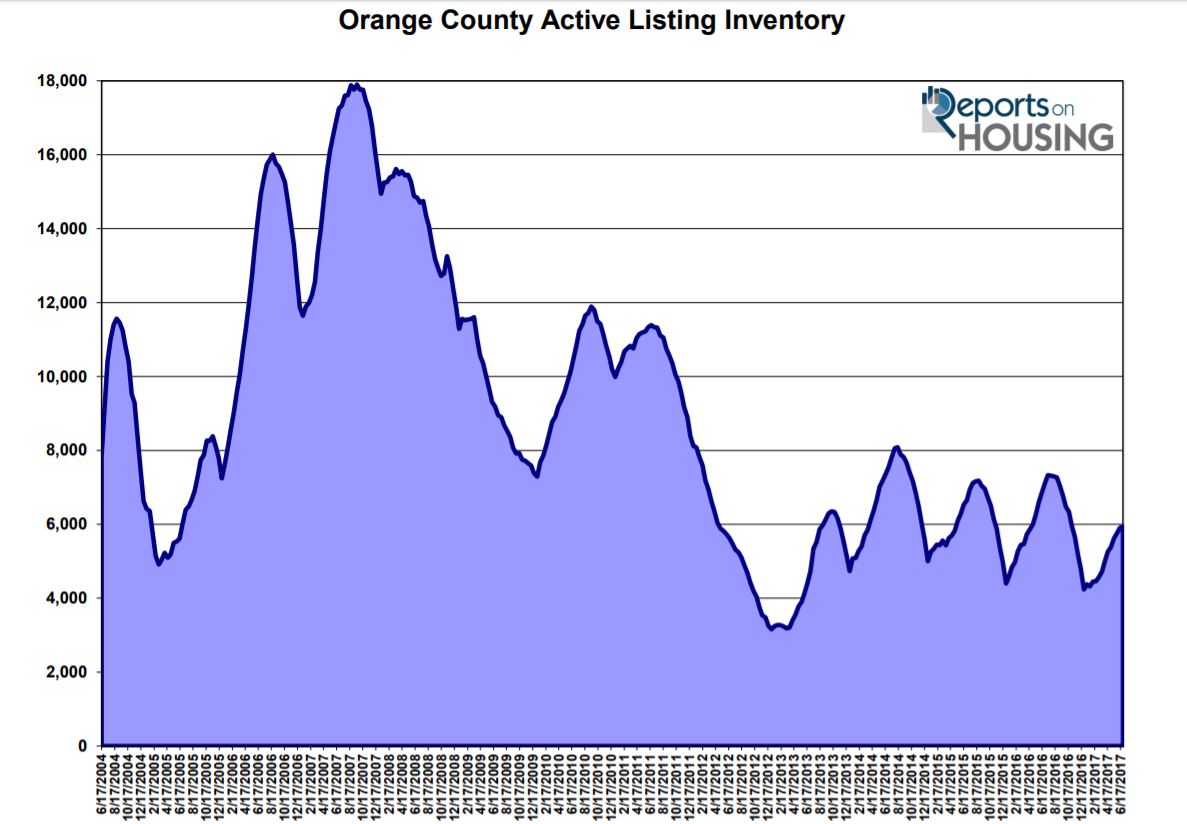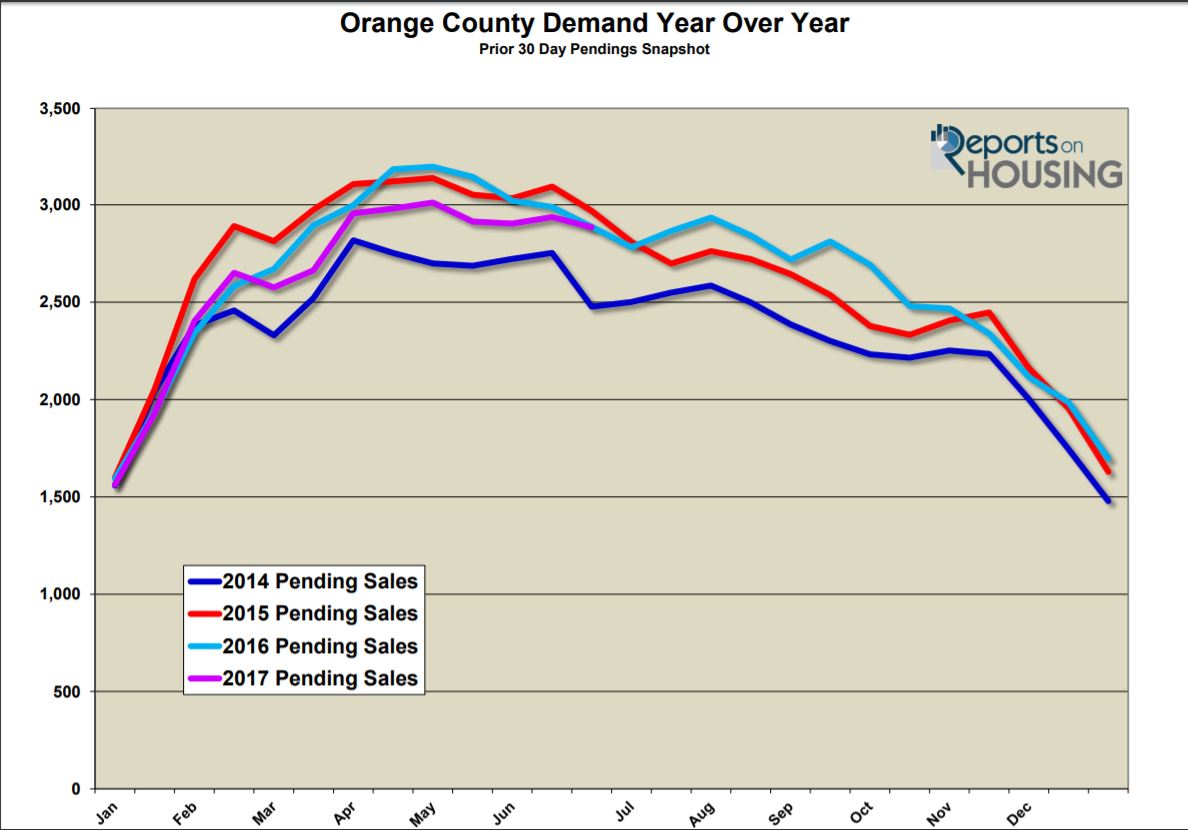 Keep checking back and I'll keep you posted!
I'm Leslie Eskildsen, Realtor.
949-678-3373
Email me. Leslie@MyMVHome.com
Helping you make the right move in Mission Viejo, Coto de Caza, Rancho Santa Margarita, Irvine, Laguna Niguel, Laguna Hills, San Juan Capistrano, San Clemente, Laguna Beach, Newport Beach, Dana Point, Corona Del Mar, and other Orange County communities.