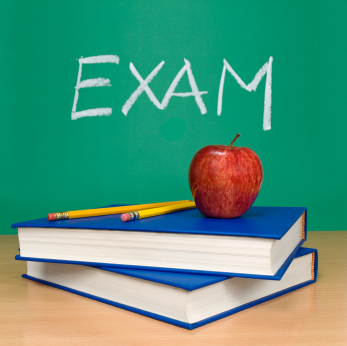 There's something about buying or selling the most expensive thing you've ever owned, usually your house, which brings out the most basic instincts in people. Remember the kids in your Kindergarten class – like the teacher's pet, the kid who always wanted to trade for your snack, the class clown, the cry baby, and the kid who shouted the loudest on the playground – just to name a few? There's something about a real estate transaction that brings out the inner Kindergartner in some folks. Here are a few recent highlights.
The ranting, disappointed seller, in a loud yelling voice: "Dude, my Air Conditioner worked fine yesterday. I have no idea why it didn't turn on during the home inspection. We hardly ever use it. That's just normal wear-and-tear on a 20 year old home like mine. Why should I have to take care of that to get my house sold? And the pool lights work. I promise." Stamping feet in the entry way.
The other ranting disappointed seller in a shouty text: - "You want the receipts for my insurance claim from three years ago? That's ridiculous! That's an invasion of my privacy. That's asking for me to work way harder than I should to get my house sold. Everything was fixed on our end. That should be enough" Railing fists in the air.
The frustrated buyer in s loud voice; "It's been five days and they still haven't responded to our Request for Repairs? What's wrong with these people? What else are they hiding?" Stomping about the back yard.
The petrified buyer learning some new info: "Mold? We have mold? What kind of mold? Do we need gas masks? How do we get rid of the mold? Do we need to tear the house down? Can we even live in the house with the mold? We're not dealing with their mold on our own… " Expectantly awaiting the results of the mold test.
The most accommodating and obliging seller in existence - "Here's the list of 200 recent upgrades we made to the house; the names of the licensed, bonded, and Five-Star-on-Yelp contractors we used; the officially permitted documents, and the extra tile just in case you can use them. And here's the link to all their Houzz photos of your new house! Is there anything else you want or need?" Thank you so very much! I hope you love our house as much as we have! Here's my cell number in case you have any questions after you move in."
Have fun finding your inner Kindergartner!
I'm Leslie Eskildsen, Realtor.
949-678-3373
Email me. Leslie@MyMVHome.com
Helping you make the right move in Mission Viejo, Coto de Caza, Rancho Santa Margarita, Irvine, Laguna Niguel, Laguna Hills, San Juan Capistrano, San Clemente, Laguna Beach, Newport Beach, Dana Point, Corona Del Mar, and other Orange County communities.