As we have passed the mid-point of the first quarter of the 21st century, isn't it about time we get rid of fax machines all together?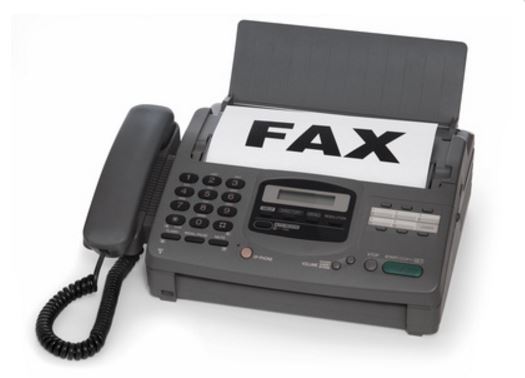 Seriously, when was the last time you used, saw, or were asked to send something via fax? Why would you fax anything when you can email or text a picture of the document with your smart phone? Where's the gal outside my local grocery store with clip board holding the petition to ban fax machines from Orange County? I'd sign that in a heartbeat. Traditional faxes are hard to read, usually crooked when the print, and frequently have a line or smudge running through in the middle of the document.
This is a hot topic for me as I came across some startling data recently. I needed to contact the listing agent for a home my clients were interested in not only seeing in person, but most likely interested in submitting an offer. Since the home in question is in the fastest moving segment of today's market – homes priced at $750,000 or below – it is the new normal to verify that the house is still available before you even get in the car to drive over to take a look.
So Tuesday evening around 6:30 PM, my clients call me to follow up on several properties I had emailed to them earlier that morning. They found one they really liked and wanted to go see it the next day. As the owners are still living in the home, I needed to not only check availability, but also needed to make an appointment through the listing agent. When I texted her to the number listed as the primary contact number in the CRMLS report, I got an immediate reply that the number is a landline and cannot receive a text.I ask you, what competent business owner, working professional, or active Realtor has a primary phone number that cannot receive a text message at the last half of the last quarter of the 21st century? Apparently this agent does. Of course, I called the land line, which went to voice mail, which said if it was after 7PM, she'd get back to me the next business day. As it was only 6:35 PM when I left the voicemail, I was disappointed that I didn't receive a call back that evening. When I conducted a more thorough investigation into her contact information via the handy Agent Roster available to me as a member of CRMLS, I discovered that yes, indeed, the only contact phone numbers for her are, in fact, a land line and a fax number. Thankfully she does have email and I sent the same message off to her Tuesday evening.
Sadly, I learned via return email Wednesday morning that the sellers had just accepted an offer and they were opening escrow. No faxes were exchanged.
I'm Leslie Eskildsen, Realtor.
949-678-3373
Email me. Leslie@MyMVHome.com
Helping you make the right move in Mission Viejo, Coto de Caza, Rancho Santa Margarita, Irvine, Laguna Niguel, Laguna Hills, San Juan Capistrano, San Clemente, Laguna Beach, Newport Beach, Dana Point, Corona Del Mar, and other Orange County communities.