Low Inventory of Homes For Sale Continues in Orange County CA
The big deal in today's Orange County CA real estate market continues to be a lack of inventory - meaning there just aren't enough homes listed for sale. We have 35% fewer homes today priced at $750,000 or lower than we did this time last year. With a total of about 4900 active listings, we have reached one of the lowest points in past 14 years.
Demand for homes priced at $750,000 or lower accounts for 62% of the current demand - making this a sizzling hot market. Homes priced under $750,000 are selling in an average of 32 days. Home priced from $750,000 to $1,000,000 are selling in about 57 days, and when you get to luxury homes priced over $2,000,000 it is taking about 269 days to sell.
The average days on market, or the number of days on average that it takes for a home to sell today, is at about 50. When we reach a number lower than 60, we are in a very hot sellers market. Which is exactly where we are today.
And distressed homes account for a very small portion of today's Orange County CA real estate market.
You can check out the charts below and the charts in the video for more specific details on the current market characteristics.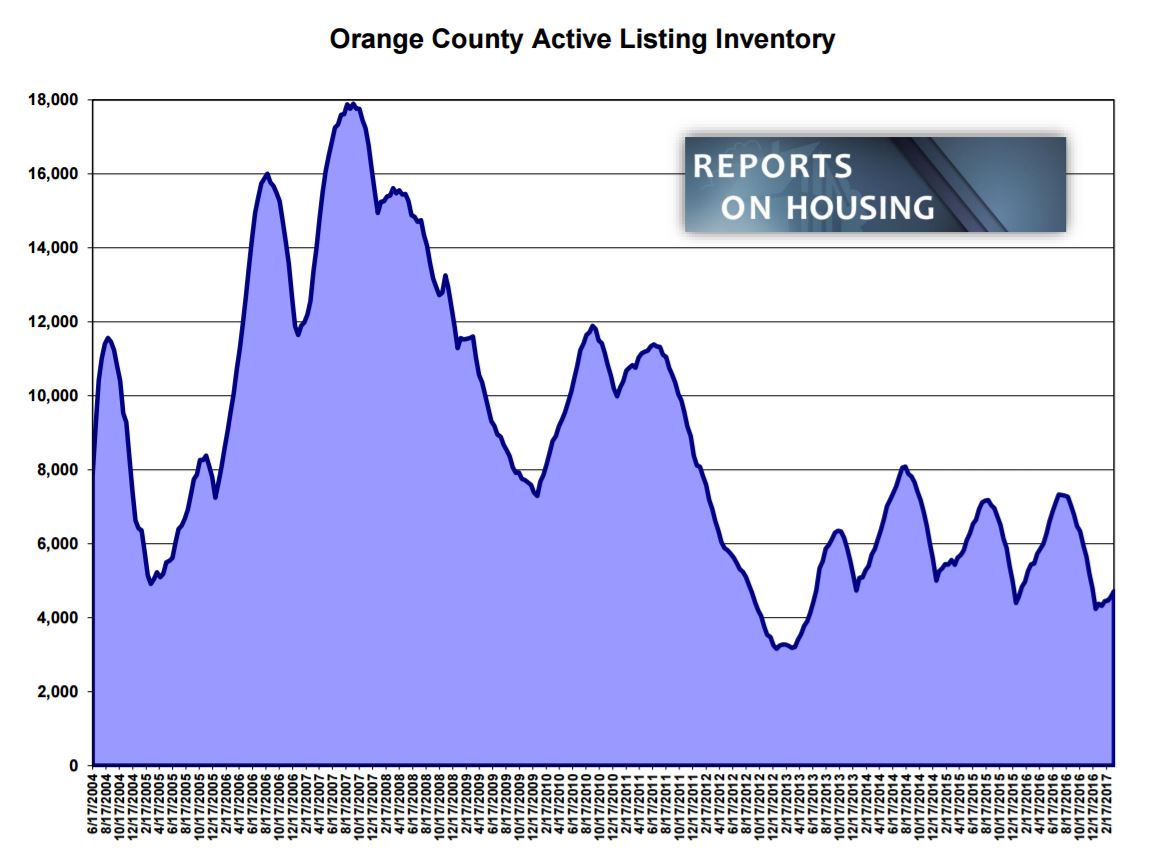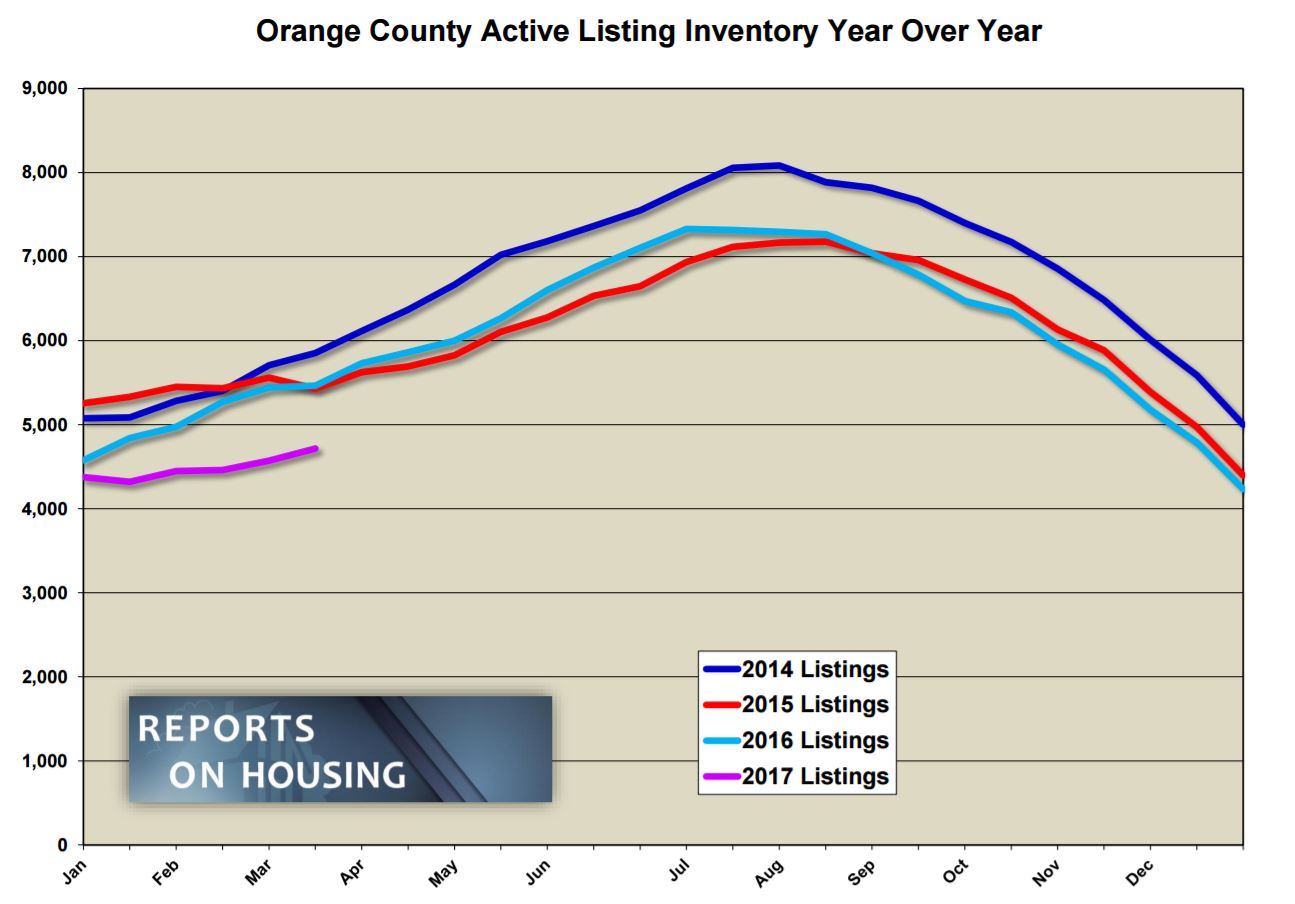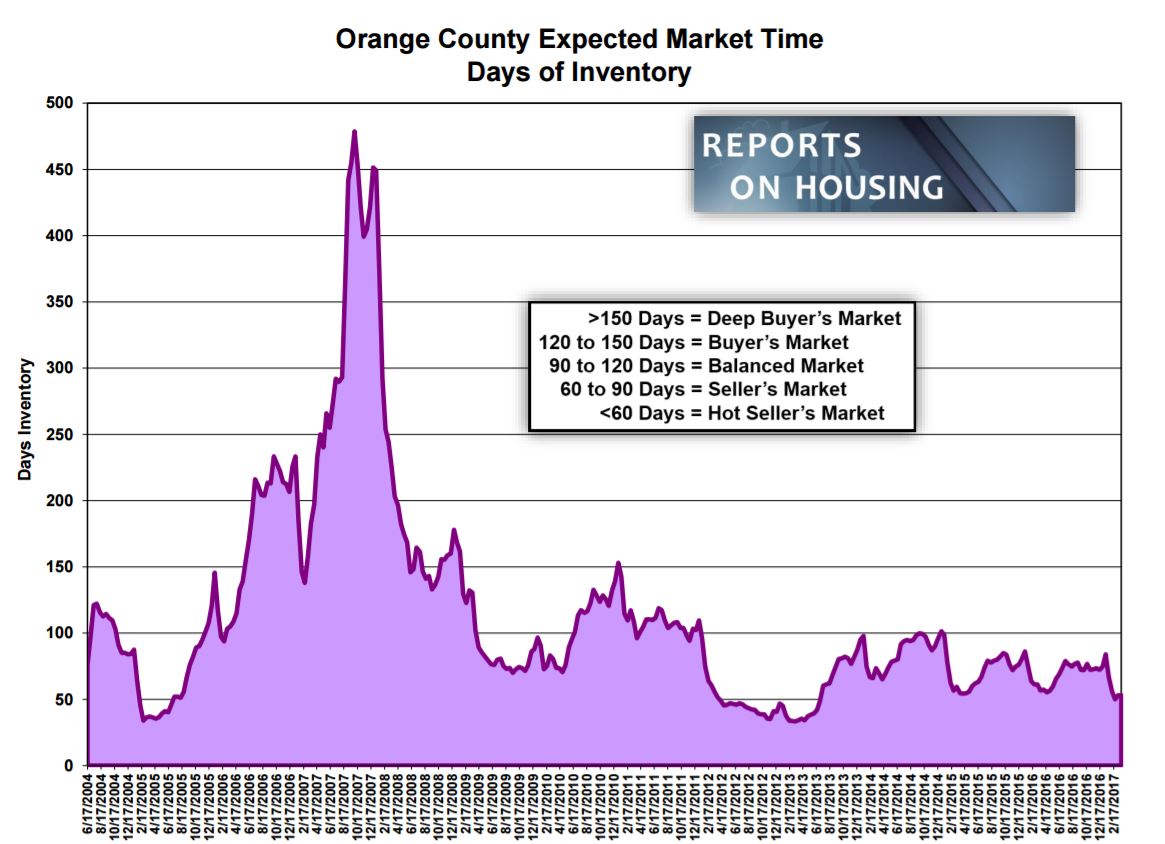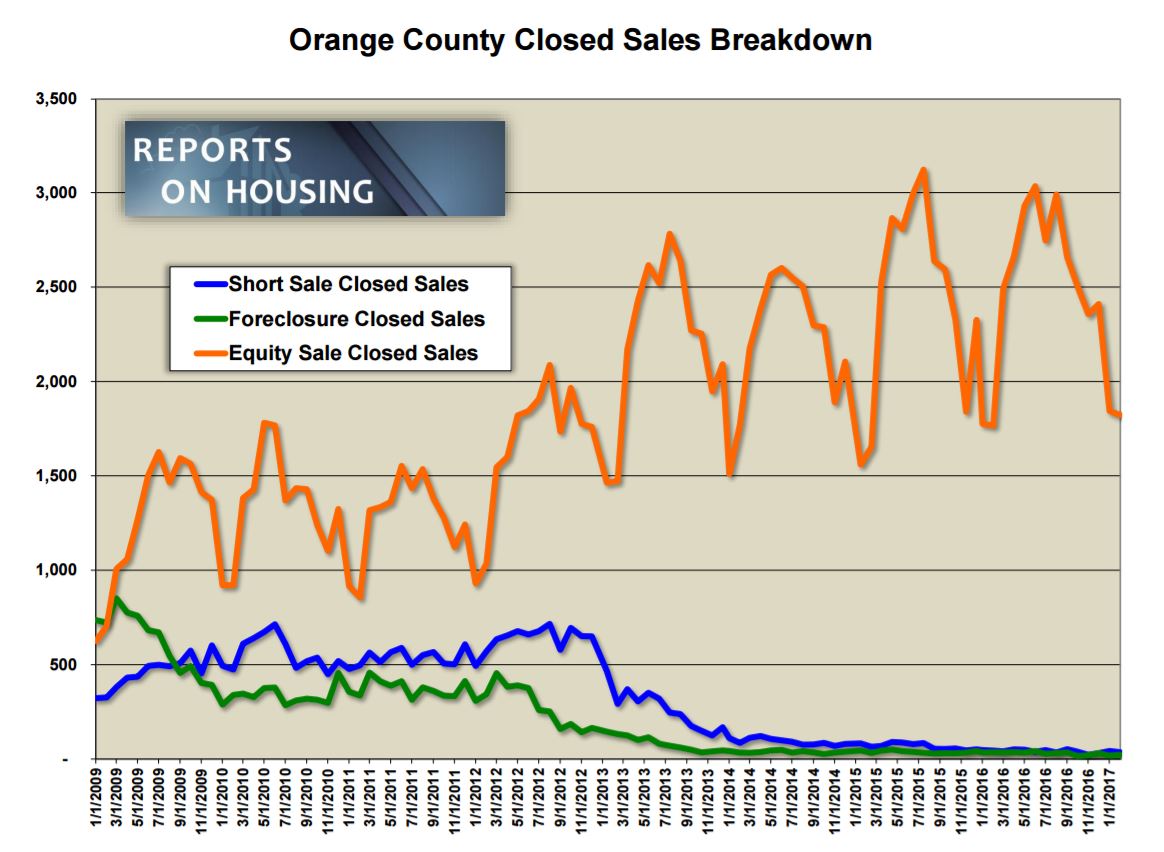 I'm Leslie Eskildsen, Realtor and OC Register Columnist
949-678-3373
Email me. Leslie@MyMVHome.com
Helping you make the right move in Mission Viejo, Coto de Caza, Rancho Santa Margarita, Irvine, Laguna Niguel, Laguna Hills, San Juan Capistrano, San Clemente, Laguna Beach, Newport Beach, Dana Point, Corona Del Mar, and other Orange County communities.