Where did the term "opening escrow" come from? Is it a box, like Pandora's, that some person with a special designation has to open in order for your home sale to move forward?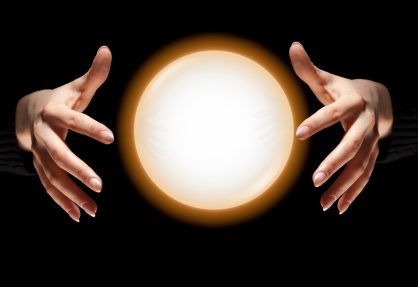 Does it require a magic wand or an Etch-a-sketch? I've only been a Realtor since 2001, so I may have missed the origination of this reference. As far as I've ever known, opening escrow means sending the fully executed contract to the designated escrow company and waiting for an escrow number, wiring instructions for the buyers' initial deposit, and the escrow instructions.
For all practical purposes, you've opened escrow on the date that you, as either the buyer or the seller, accept the original offer or accept the latest counter offer from the other side. This is referred to as the date of acceptance. Can the date of acceptance and the date the escrow number is issued be different? Yes! For instance, if all parties sign the appropriate documents on Saturday, the 11th of the month, the date of acceptance for all further calendaring events specified in the agreement is the 11th. The earliest the escrow company will be notified that there's a new escrow to open will Monday morning the 13th,, as escrow officers do not typically work on the weekends. On Monday the 13th, the escrow officer will receive the fully executed contract at whatever time he or she opens the email containing the fully executed contract and all of the terms he or she will use to generate the escrow number, wiring instructions for the buyers' initial deposit, and the escrow instructions. Nothing in the contract is connected to or tied to the date of opening escrow. No one records the date of opening escrow. The close of escrow is tied to the date of acceptance, not the date of opening escrow.
People on both sides of the bargaining table want to be assured that they are, in fact, in escrow. It is often accompanied by a huge grin, a sign of relief, or some heart emogis when people let you know they are in escrow. Can you be in escrow without opening escrow? I believe you can be. The date of acceptance is the Big Kahuna event in my book, signifying that the deal is done - everyone has agreed to move forward according to the price and conditions agreed to in the contract. Never do I hear buyers or sellers say "well, we have a signed contract, but we haven't gotten the escrow number yet, so we haven't really opened escrow." You are in escrow even if you haven't opened escrow.
I'm Leslie Eskildsen, Realtor.
949-678-3373
Email me. Leslie@MyMVHome.com
Helping you make the right move in Mission Viejo, Coto de Caza, Rancho Santa Margarita, Irvine, Laguna Niguel, Laguna Hills, San Juan Capistrano, San Clemente, Laguna Beach, Newport Beach, Dana Point, Corona Del Mar, and other Orange County communities.