When you're buying a home, it is crucial to get the sequence right for the best outcome. Here are three groups of events and how you want to time the activities for the best results.
Inspections and Appraisal – You definitely want to review the sellers' disclosures and the termite report before you schedule your home inspection or appraisal. This can be difficult if the seller hasn't completed their disclosure package or done the termite inspection before they accept your offer, but urge your agent to get these to you as soon as possible. You will want to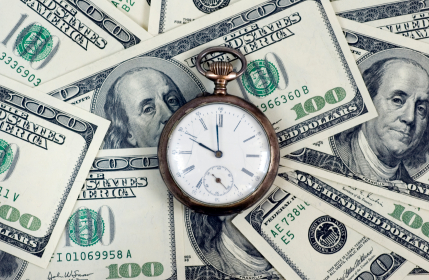 know if there are any "red flags" like a previous slab leak, roof leak, or fire damage that's been repaired before you pay for the home inspection. Knowing about these up front can help you check the insurability right away, and will give you some items to focus on when you do schedule the home inspection. You want to complete the home inspection before you pay for the appraisal in case any more "red flags" pop up and you can negotiate with the seller on repairs that concern you or cancel the purchase if the sellers' declines to remedy the issues to your satisfaction.
Buyer's funds to close and loan funds – Your funds to close (down payment and closing costs that you owe less the amount of your initial deposit) have to arrive before the lender will send in their money. These funds are best wired in the morning a day or two before you sign your loan documents. That way you can be sure that you've done your part and are not holding up the closing, because your lender will not fund your loan if your part has not been received. There are plenty of other things that can hold up a closing, but getting your money in will ensure that you've done your part so your loan will fund in a timely manner.
Appliances, furniture, and flooring – If you are getting a loan to buy your house, do not buy even a toaster oven before the purchase is recorded and closed, which happens after your funds get wired and the lender sends in the money from your loan. You'll have to wait for the new washer and dryer, the new dining room furniture, and your new hard wood floors until the deal is all done, so that nothing changes in your financial world. This would also extend to quitting your job, adopting a child, or committing a felony. Pulling the trigger on any of these events before your purchase is complete can have devastating consequences. And some will have devastating consequences regardless of when you pull the trigger. Follow the right steps in the right order, insulate your finances from any changes, and keep your record clean.
I'm Leslie Eskildsen, Realtor.
Call me. Text me. 949-678-3373
Email me. Leslie@LeslieEskildsen.com
Helping you make the right move in Mission Viejo, Coto de Caza, Rancho Santa Margarita, Irvine, Laguna Niguel, Laguna Hills, San Juan Capistrano, San Clemente, Laguna Beach, Newport Beach, Dana Point, Corona Del Mar, and other Orange County communities.