Without even shuffling the Taro Cards, shaking the Magic 8 Ball, or reading the tea leaves, home staging, home upgrades and mortgage interest rates will be the most talked about aspects of the our local residential real estate market in 2017. Without a doubt. Here's why.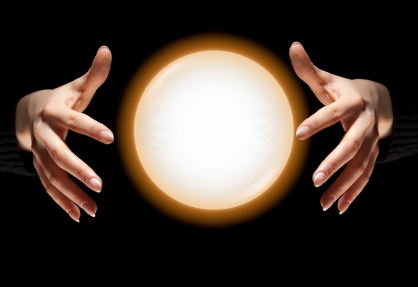 Upgrades - You know how much you love the HGTV shows that focus on flips, fixers, and remodels – and your house is probably not even listed for sale. Think about how you feel when you get to the end of an episode of "Fixer Upper" where Chip added a guest bathroom using a vanity from Jo's warehouse and then used the old wooden siding of the falling down barn around the corner for the paneling in the dining room and you see the whole house renewed with all the charm these professionals can muster. Or the final minutes of "Property Brothers" when Drew and Jonathan reveal the totally remodeled home and tears are streaming from the buyers' eyes. With the proliferation of home improvement shows there is a heightened sense of expectation buyers are bringing to the table, and in 2017 sellers will have to choose to make upgrades - in the current fashion and style - or price their homes accordingly, even if you've upgraded in the past.
Home Staging – Whether you have upgrades or not, if you are not marketing your house as a fixer upper, you have to stage it to sell it for the highest price you can get. Even if you have the original kitchen counters and cabinets, the original tub and shower and their enclosures, the original windows, and the original flooring, staging your house when you're ready to get it sold is going to be key to your success this year. Buyers expect you to at least step it up and put some lipstick on it so they can see the potential. The degrees of staging you have to choose from range from using your own furniture and accessories, after you de-clutter and de-personalize the entire house all the way to the extreme of moving every single one of your possessions out of your house so the staging company can work their magic to completely transform your house to make it look like a model home. Houses that are not staged to sell suffer the consequence of attracting fewer interested buyers.
Mortgage Interest Rates – Interest rates will go up this year - how quickly and by how much will be the topic of constant conversation. Savvy buyers will be tuning up their spreadsheets to calculate the increase in monthly payments with every change in interest rates. Will it be a steady rise or will there be some dips along the way? Will home prices fall as interest rates rise? Will the rise in interest rates cause buyers who have been sitting on the fence to suddenly jump into the market, lest their ability to afford a house payment be completely eroded? There's going to be a lot to talk about this year.
I'm Leslie Eskildsen, Realtor.
Call me. Text me. 949-678-3373
Email me. Leslie@LeslieEskildsen.com
Helping you make the right move in Mission Viejo, Coto de Caza, Rancho Santa Margarita, Irvine, Laguna Niguel, Laguna Hills, San Juan Capistrano, San Clemente, Laguna Beach, Newport Beach, Dana Point, Corona Del Mar, and other Orange County communities.