Ask for a credit from the sellers on top of a zero down payment loan. So, a buyer walks into a lending institution and asks for a loan where there's no down payment required. Zero. Zilch. And the lender says "here you go!" Next, the buyer asks the sellers for a fairly sizable credit toward closing costs, and the seller says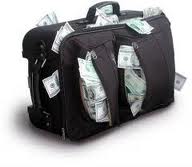 "OK – if you bring up the price a little to cover the credit." This is how to purchase a pretty condo without a penny out of your own pocket. Please note, this doesn't happen every day.
Ask for a list of 13 repairs from a flipper. Maybe the flippers got ahead of themselves and always intended to put mirrors above the sinks in the three bathrooms, but since they weren't there at the time of the buyers' Home Inspection, they ended up on the long list of requests. Including the attaching the garage door opener, fixing the A/C unit, and a fairly expensive chimney repair, to be made by a specific local chimney repair company. And they graciously said "yes" to every single item. Happy times!
Send in only 80% of the initial deposit called for in the contract. When the buyer only sends in a portion of initial deposit, escrow comes a 'calling to request the remaining funds. When the buyer takes four days to set up the wire for the rest of the money, now putting him six days past the actual due date of the deposit, bad things might happen. Luckily, the seller didn't initiate a Notice to Buyer to Perform, giving him the option to cancel the contract. Happily, the money got to escrow just before the sellers' patience had worn thin.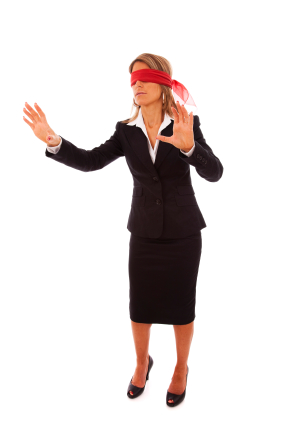 Make an offer on a home only toured via FaceTime. When you live in the Kansas and your employer relocates you to Orange County, but your kid's still in school, your wife works from home and you don't want to be left homeless once you close on your Kansas home, you move into a three month lease, still in Kansas, and depend on your iPhone to help with your home buying. Then you and your trusty tech-savvy Realtor embark on a virtual tour of all of the likely candidates – she on her iPhone and you and your wife on theirs. Thirteen tours and several offers later, and of course an eventual in-person visit, and this happy family is basking pool-side in their new OC domicile.
Accept a contingent offer on a contingent offer. When you make an offer to purchase a home that is contingent on selling your current home, that is listed for sale but not yet in escrow, you are already on shaky ground. YouÂ're lucky the willing seller accepts your contingent offer, on the verbal assurances that there are several interested buyers and an offer is expected any day. Then, the offer you receive on your home (which, remember, needs to sell in order for you to buy the original sellersÂ' home) is also contingent on the sale of the buyersÂ' home, which is listed for sale but not in escrow, now youÂ've got a lot of moving parts, that all have to come together, and within a time frame that works for all three deals and all four principal parties. IÂ'm calling this one the 2016 Miracle that ended happily for all on December 22, 2016. Wishing you all a Happy New Year.
I'm Leslie Eskildsen, Realtor.
Call me. Text me. 949-678-3373
Email me. Leslie@LeslieEskildsen.com
Helping you make the right move in Mission Viejo, Coto de Caza, Rancho Santa Margarita, Irvine, Laguna Niguel, Laguna Hills, San Juan Capistrano, San Clemente, Laguna Beach, Newport Beach, Dana Point, Corona Del Mar, and other Orange County communities.