Of course, every home for sale comes with an asking price. Where that price came from, what factors were taken into consideration, how close it is to the actual current value in today's market, and how likely a it is that a qualified buyer will agree to pay anything close to the asking price is another matter altogether. Add to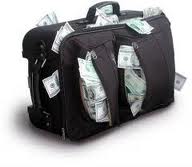 that whether or not the house has had recent, tasteful, upgrades, has been staged like a model home, is in a prime location, has a swimming pool, or a killer view and you're into the difficult science of right pricing a home for sale. Add into the equation the other factors that some sellers pack into their desired sales price, and the difficult job of right pricing a home becomes an art more than a science. Here are a few examples of right pricing challenges.

Upgraded just to sell – So you have a condo in a great location with an attached garage and you've kept it in exactly the same condition as you bought it. Now it's time to move on and get it sold. Bring in a designer and a good, reasonably priced contactor, and now you're the bomb. Quartz. Stainless steel. White. Brushed nickel. Add on $20K to the recent comps and subtract two months from the time to get it sold.
Lipstick on the pig – When you have a desirable floor plan in a great location – but are don't have recent, fashionable upgrades, you might just want to replace your light fixtures with something more up to date, change out the cabinet pulls to match the fixtures, give it a new coat of neutral paint and you've got a fighting chance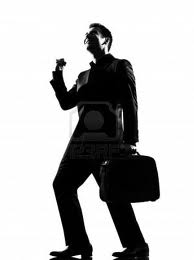 of getting a great offer. As long as you price it closer to the recent sales in more original condition and avoid the lure to ask for what the fully remodeled flip that just sold for, which is the highest price in the history of the neighborhood.
Flipping for the big bucks – When you pick up the house with the most amazing lot in the entire neighborhood (end of the cul de sac, at the top of the hill, with a 180 degree view) built in 1972 and in original condition before it even hits the market for slightly less that similar recent sales, then you use your previous flipping expertise, flawless design touches, add a few windows and remove a few walls with proper permits from the city, and hire the staging company with the best sense of style and emotional appeal, you might get multiple offers and end up selling it for the highest price in the history of the neighborhood.
I'm Leslie Eskildsen, Realtor.
Call me. Text me. 949-678-3373
Email me. Leslie@LeslieEskildsen.com
Helping you make the right move in Mission Viejo, Coto de Caza, Rancho Santa Margarita, Irvine, Laguna Niguel, Laguna Hills, San Juan Capistrano, San Clemente, Laguna Beach, Newport Beach, Dana Point, Corona Del Mar, and other Orange County communities.