Whether you're cancelling your escrow because you couldn't get your loan approved using the "mattress money" you've been keeping at home for your down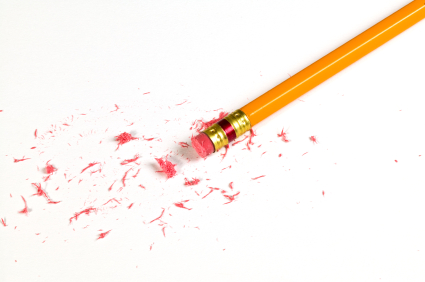 payment, or you couldn't get your loan approved due to the pending litigation against the HOA, or you couldn't agree with the sellers about the severity of the mold issue, the cancellation process is virtually the same. You cannot announce your decision to cancel the transaction and expect to pick up your deposit refund the same afternoon. Here are the most important things you need to know when you need to cancel your escrow.

1.

The buyers and the sellers have to agree to cancel the escrow. In writing. There's a convenient form provided by the California Association of Realtors to use to facilitate the cancellation which asks for things like who's initiating the cancellation, the specific reason for the cancellation, and what is to be done with the buyer's deposit funds. Whichever side is initiating the cancellation fills in the form and sends it over to the other side for agreement. Usually the two agents have chatted and the request for cancellation will not come as a surprise to the other side. That's the best way to ensure a smooth cancellation.
2.

It might take a few days to get the cancellation agreement signed. The seller might be on vacation and unable to sign the cancellation document. The seller might try some last ditch effort to take care of the mold that might keep yo

u in the deal.

And they might take a few days to put their mold treatment package together.

This delay might impact your pursuit of a replacement property, especially if you need the money from your initial deposit to make a deposit on another escrow to purchase a different home.

3.

You may not get the entire amount of your deposit returned to you. Once you have the cancellation agreement signed by both parties, escrow will balance out the account and calculate the amount of your refund. Things like an escrow cancellation fee, fees for a Home Owners' Association certification, a messenger fee to pick up said certification, or the fees for the HOA documents, if you agreed to release some of your funds to pay for the HOA docs, may be subtracted from your deposit. Usually, if you return the HOA documents in their entirety, to the escrow office, they will refund you the cost of those docs.
The bottom line is that It takes time to cancel an escrow. And the buyer might not get exactly the same amount of money refunded that was give as the initial deposit.
I'm Leslie Eskildsen, Realtor.
Call me. Text me. 949-678-3373
Email me. Leslie@LeslieEskildsen.com
Helping you make the right move in Mission Viejo, Coto de Caza, Rancho Santa Margarita, Irvine, Laguna Niguel, Laguna Hills, San Juan Capistrano, San Clemente, Laguna Beach, Newport Beach, Dana Point, Corona Del Mar, and other Orange County communities.