Would you list your house for sale, and then not let anybody see it? Some Mission Viejo home sellers have. Sometimes, it is a marketing strategy.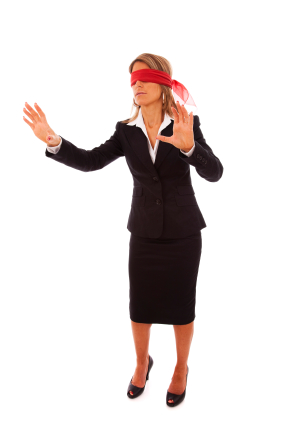 Some Mission Viejo home sellers have put their house for sale on the official local MLS, with all the staging perfectly arranged and lots of professional photos. That propagates to all the hundreds of thousands of web sites with your listing details, including instructions that showings will begin after the first Open House coming up in eight days. So you listed your house, but won't let anyone see it until the big Open House, where you hope all that pent up demand will bring hoards of buyers creating a huge buzz that (hopefully) results in multiple offers that very day. That's a pretty smart thing for a Mission Viejo home seller to do. But don't be surprised if an agents calls before the Open House, to try to get her buyers in to see your house ahead of the rest of the crown of interested buyers (guilty, your honor!)
Would you list your house for sale before you've done all of your prep work – like de-cluttering, cleaning and staging? Some people have. Oh sure, there's one photo of the front of the house, which looks presentable, but no other parts of the house are photo-ready just yet. But you have no restrictions on showing appointments, so interested buyers can work with their agent to get in to actually see your house. And even though you warn well-qualified buyers that "it's not in show-ready condition, so you'll have to look past all of their stuff," you can't really see past their stuff. So you go on over and wade through their clutter and crap, and decide you like it enough to make an offer slightly lower than their asking price. Not insultingly lower, just lower based on how the house looked the day you waded through all of their clutter. Hoping you can save them the time and effort to clean, de-clutter, and stage the house. And you get disappointed and even angry when you don't even get a counter offer. Some Mission Viejo home sellers have.
Would you make an offer to purchase a house you've never actually seen in person? Some people have. With apps such as FaceTime and Skype, you can remotely tour pretty much any property fairly thoroughly. With Google Maps, you can get the street view of the home, and even check out the neighborhood. With GreatSchools, you can get the rankings and detailed test scores the designated schools. Combine that with a PDF of the floor plan, and it's just like you visited the house in person. You use Docusign to electronically sign the offer on the house, then wire transfer your initial deposit in to escrow the next day. All from the comfort of the house you're selling in Kansas City. Some Mission Viejo home buyers have.
I'm Leslie Eskildsen, Realtor.
Call me. Text me. 949-678-3373
Email me. Leslie@LeslieEskildsen.com
Helping you make the right move in Mission Viejo, Coto de Caza, Rancho Santa Margarita, Irvine, Laguna Niguel, Laguna Hills, San Juan Capistrano, San Clemente, Laguna Beach, Newport Beach, Dana Point, Corona Del Mar, and other Orange County communities.