As a Mission Viejo Realtor and Home Buyer, You Never Know What You're Going to See Out There
Even though it's not on my Book Club reading list for this month, I just finished What the Dog Saw by Malcolm Gladwell – a fabulous read. Full of inspiration coming from the story on how Cesar, the Dog Whisperer, Millan's training techniques are actually dance moves and how hair color enhancement products tell us a lot about the last century (since I have both a well-trained dog and a artificially colored head of hair.) I now share with you:
Enhanced to help you with the full visual, olfactory, frightening, and in some cases, nauseating effect that my clients have also experienced.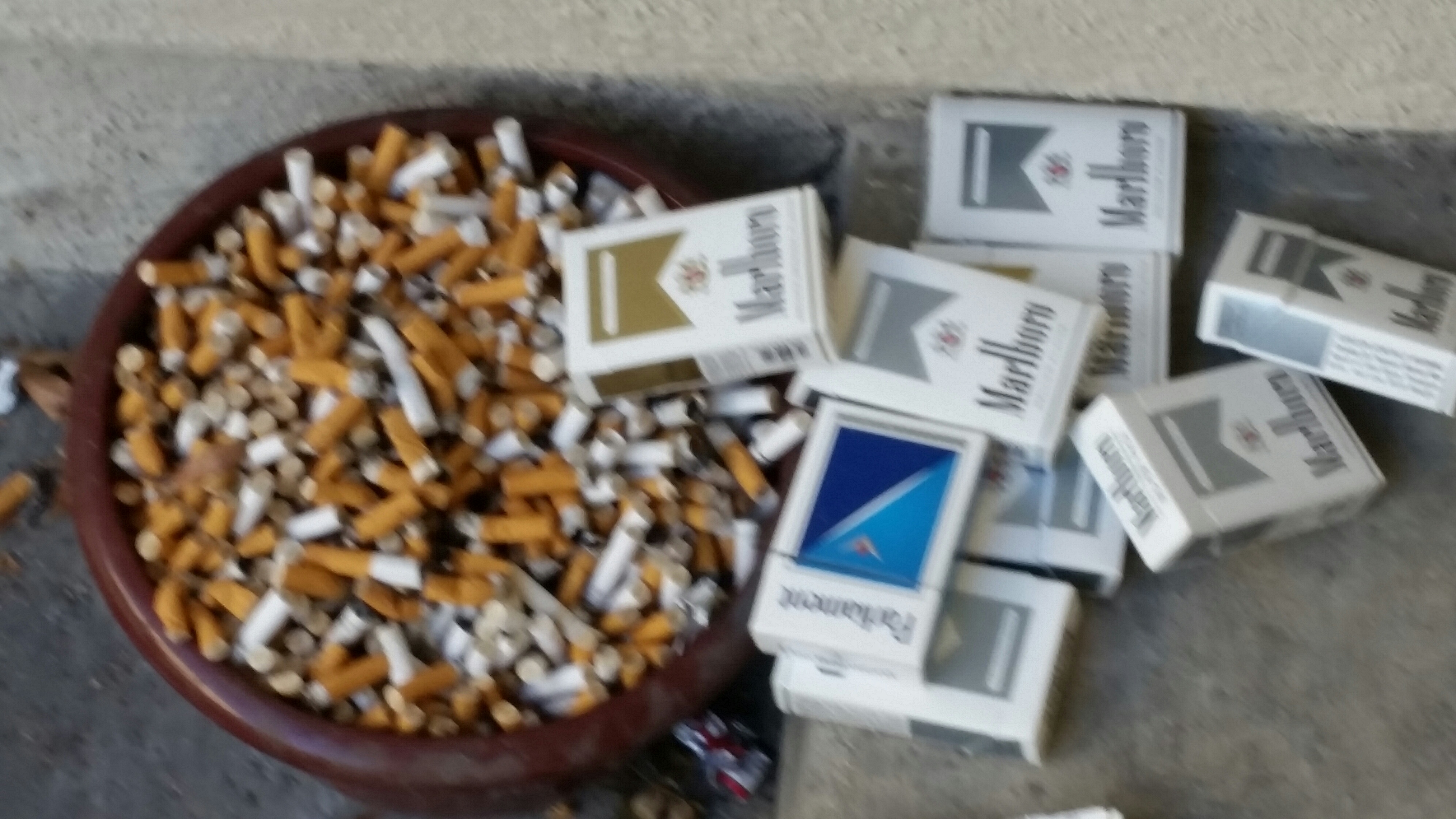 1. A well-used feminine hygiene product on the floor of the bathroom.
2. Nine overflowing cat litter boxes in a single bathroom.
3. Seventeen packs of cigarette butts in a single overflowing ash tray on the outside patio table. (Okay – I am not sure it was exactly seventeen packs, but you get the idea of the scope of what we were looking at, right?)
4. Floor to ceiling hording with only a path wide enough for a hobbit to make it from the front door to one bedroom of the two bedroom condo, one of the two bathrooms, and to the kitchen sink and fridge. Mostly boxes, books, newspapers and magazines.
5. A doodie in the upstairs bathroom so huge it made my client scream. And no, it was not a Baby Ruth a la Caddy Shack. Trust me on this one.
6. Speaking of swimming pools, how about an Opossum floating in the deep end?
7. And while we're on to animals, you should have seen the Big Game Room in this home – and we are not talking
Xbox or Wii. This would be the kind of game that Ernest Hemingway would have been after. Not a stitch of furniture. Just Big Game. A bear skin rug with the head of the bear and the big sharp teeth facing the door to greet you as you entered the room. Deer heads with antlers. Ram heads with the curved horns. Wild Boar. Wild Turkey (not the kind in a bottle). Species unbeknownst to me. And a Zebra head. Isn't that illegal?

8. And in the third story loft, in home in a gated suburban community, with nothing but a bead curtain on the back closet; one black, low slung arm chair facing the pole dancing stage which was in front of the bead curtain; and a boom box beside the chair.
All of which make me want to say, "Hmmmmmm. How fast did they want to get these homes sold?"
I'm Leslie Eskildsen, Realtor.
Call me. Text me. 949-678-3373
Email me. Leslie@LeslieEskildsen.com
Helping you make the right move in Mission Viejo, Coto de Caza, Rancho Santa Margarita, Irvine, Laguna Niguel, Laguna Hills, San Juan Capistrano, San Clemente, Laguna Beach, Newport Beach, Dana Point, Corona Del Mar, and other Orange County communities.