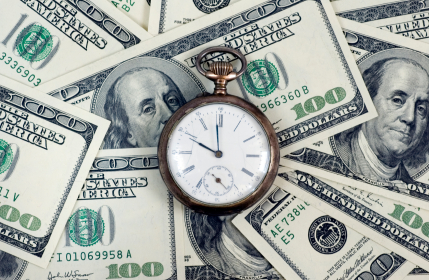 Timing is everything.
Putting your house on the market in the right condition at the right time to get the highest possible offer in the shortest amount of time is an art and a science. And it depends on timing. So does buying.
Sometimes it's as simple as being online at 3 a.m. because you're stressed out about needing to find your dream home before your lease runs out and your landlord renders you homeless. Then, suddenly your dream home pops up right before your eyes.
That's all about timing.
And when you're in escrow, timing is of the essence. You're worried about the inspection. What will the inspector find? How bad will it be? How long has it been going on? What will need to be done to repair it?
You have just a few weeks to figure this out.
My best advice is to ask the seller to fix at least the things not be covered by the home warranty policy.
If your home inspection reveals a leaking bathtub, and it is not repaired before you become the new owner, and you call the home warranty company the day you move in, they will ask, "Was the bathtub leaking before you bought the house?"
As an upstanding, law-abiding citizen, you'll reply, "Yes, our home inspector saw the bath tub leak three weeks ago."
If that's the case, then the home warranty company will deny your claim as a pre-existing condition. Does anyone want their claim to be denied? No. And you still have a bathtub leak.
But wait! That doesn't have to happen. Request to have the leak the home inspector reported repaired before you close escrow. If the sellers agree, boom! No more pre-existing condition.
This is now a current, documented repair.
If water begins leaking from the copper piping behind the shower-tub when the shower diverter is engaged, call the home warranty company.
When the plumber arrives and asks, "Was the shower leaking before you bought the house," you immediately whip out your phone and show him the picture and video of the repaired drain, as well as the section in the home inspection report that calls out the leaky drain but says nothing about a leak in the copper pipes behind the shower.
As bad as the timing may be, this is not a pre-existing condition. You're covered.
I'm Leslie Eskildsen, Realtor, and Contributing Columnist to the Orange County Register Sunday Real Estate Section
949-678-3373
Email me. Leslie@LeslieEskildsen.com
Helping you make the right move in Mission Viejo, Coto de Caza, Rancho Santa Margarita, Irvine, Laguna Niguel, Laguna Hills, San Juan Capistrano, San Clemente, Laguna Beach, Newport Beach, Dana Point, Corona Del Mar, and other Orange County communities.
BRE No 01320195