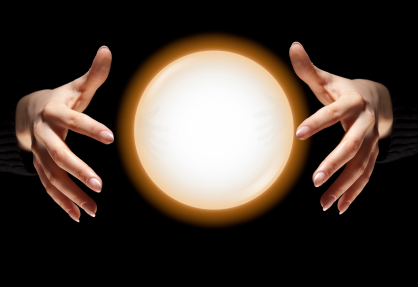 We recently talked about the agonizing wait that sellers are in for when they finally reach an agreement with qualified buyers and enter escrow.
The buyers have 21 days to remove all of their contingencies, in writing. Until day 21, the buyers can cancel the contract for just about any reasonable reason, their deposit is returned, and the sellers have to start all over.
Once the final contingency has been removed, in writing, the buyers can either, (1) choose to cancel the contract, in writing, and therefore the sellers get to keep the deposit; or (2) continue to closing and become the home's new owners.
What's up with all this emphasis on "in writing" you might ask? Here's what.
In California, there is no passive removal of contingencies. The seller cannot just say, "Oh, your home inspection, appraisal, home owner's insurance confirmation of insurability, confirmation of receipt and review of the home owner's association documents outlining all the rules and regulations, and review of the preliminary title report are due to be removed today.
"So since that day has come and gone, I'll just check your contingency removal off my list and now you cannot cancel without losing your deposit." That's called passive removal and, as you are now aware, contingencies must be removed in writing.
Do all buyers remove their contingencies in writing on or before the day the contract calls for them to be removed? No.
They may need more time to research items they are concerned about that were called out in the home inspection report. Their bank may have requested more paperwork that they've found difficult to produce. The appraisal may have been ordered a little late and the report didn't come in on time.
Never fear. Our savvy California Association of Realtors attorneys have a form for everything, which is why they came up with the "Notice to Buyer to Perform."
This is the ace up a home seller's sleeve. While you are biting your nails during those long three weeks waiting for the buyers to remove their contingencies, you and your agent should prepare the "Notice to Buyer to Perform" forms and have them ready to deliver two days before the buyers contingency removals are due, which the form allows you to do.
This form reiterates the buyers' obligation to either remove their contingency(ies) or cancel the contract, and gives the sellers the right to cancel if the buyers do not remover their contingencies on time.
This is all situational. As the buyer, are you in love with the house and will do anything to keep it? Then, remove your contingences in writing on time!
As the seller, are you anxious to get the deal done and move on or are you nervous the buyers are looking for a reason to cancel? In either case, send the "Notice to Buyer to Perform" two days before the contingency removal due date.
It puts the ball, finally, back in your court. Now you can decide if you want to cancel if the buyers fail to remove their contingencies on time -- in writing.
I'm Leslie Eskildsen, Realtor, and Contributing Columnist to the Orange County Register Sunday Real Estate Section
949-678-3373
Email me. Leslie@LeslieEskildsen.com
Helping you make the right move in Mission Viejo, Coto de Caza, Rancho Santa Margarita, Irvine, Laguna Niguel, Laguna Hills, San Juan Capistrano, San Clemente, Laguna Beach, Newport Beach, Dana Point, Corona Del Mar, and other Orange County communities.
BRE No 01320195